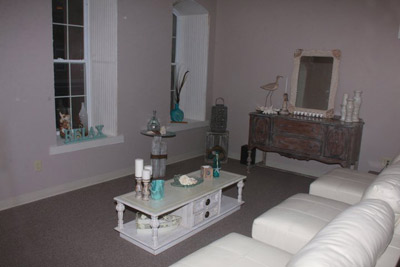 Our Relaxation Room
Which Massage is Best for Me?
Swedish Wellness Massage
Massage oil or cream is used with smooth, gliding strokes. Swedish massage uses firm but gentle pressure to promote relaxation, ease muscle tension and create other health benefits. It is a classic massage that will ease your stress and allow you to slip into a calm state of relaxation. Energy Is balanced during ever session. Holistic approach: A wellness massage focuses on treating and supporting all parts of the recipient. It is a massage which looks at the person as a whole. If one element of our being is imbalanced, then the others will be affected negatively.
Deep Tissue Massage
Designed to remove severe tension, deep tissue massage is a technique used to relieve both muscles and connective tissue below the surface. It helps to improve range of motion and heal injuries below the surface. Great addition to any workout regimen. Also effective in improving the appearance of cellulite.
Detox Massage
Detox massages are an excellent way to help your body get rid of the toxins and pollutants that build up during every day of our lives. As well as being relaxing, this massage technique can improve your health and restore your sense of well-being. By stimulating the lymphatic system during a detox massage, you are enabling the body to eliminate excess fluid build-up, expel harmful bacteria and flush out waste products that have built up from the metabolic processes. Stimulation in the form of gentle massage will actually promote the detox process, which in turn will benefit the immune system and facilitate the healing process. The lymphatic system also has the ability, when stimulated during a detoxification massage, to promote the regeneration of cells and increase the flow of fluids in and around the connective tissue which will kick start the detox process. Special Blended Essential oils incorporated with Manual Lymph Drainage Massage .
Hot Stone Massage
Smooth stones are heated and then lubricated with oil or essential oils, the therapeutic effects of heat are used to relax muscles more deeply. Used as an extension of the therapist's hands, the use of massage stones induces deep relaxation and provides a unique experience many find to be tremendously calming and centering.
Reflexology
Reflexology is a spa treatment where the therapist works on reflex points on your feet, hands, and ears. that relate to specific organs and glands in the body. Stimulating those points with finger pressure promotes health in those organs and glands via the body's energetic pathways. When done by a skilled practitioner, reflexology is a deeply relaxing treatment with benefits that can be felt throughout the body. The therapist will use various techniques that include holds, finger pressure, kneading, rotation and rubbing.The best therapists also include hands and feet as part of the reflexology treatment, and you should feel an effect through the entire body.
Reiki
Reiki uses a technique commonly called palm or hands on healing. Through the use of this technique, practitioners transfer universal energy (i.e., reiki) in the form of qi (Japanese: ki) through the palms, which they believe allows for self-healing and a state of equilibrium. Excellant way to release stress and improve the body's natural ability to heal itself