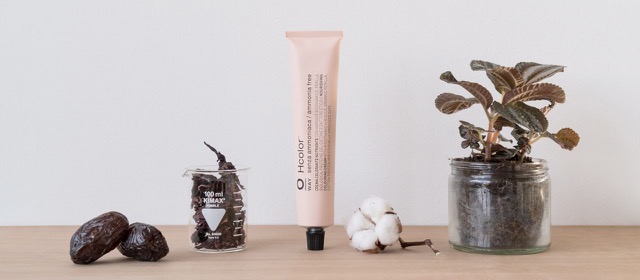 Hair Color
THE FIRST NOURISHING AMMONIA-FREE COLORING SYSTEM WITH BIODYNAMIC AND ORGANIC OILS, ACTIVATED WITH A FLUID DEVELOPER BASED ON ILLIPÈ BUTTER
Hcolor revolutionizes salon color treatments. The Illipè butter infusion protects and reintegrates the hair stem, leaving hair soft, shiny and hydrated. The organic Perilla and ethical Date oils protect even the most sensitive of scalps and give shine, the biodynamic Hibiscus unfolds an intense antioxidant action and the Cotton Proteins increase the resistance to stress and hair fiber traction. The color treatment becomes a moment for a perfumed and pleasant relaxing pause, which is good for hair fiber while transforming your look. A choice of over 94 different intense and brilliant nuances of color.
Botanical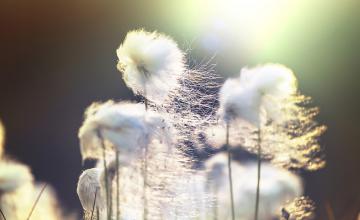 Cotton Proteins
They have substance giving action, conferring body and structure to the hair, prevent drying and perform repair and restoring actions on the hair fibers. Softening and nourishing.
Biodynamics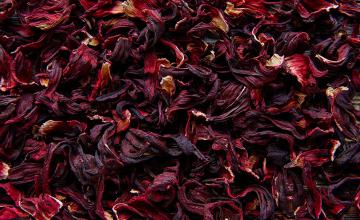 Biodynamic Hibiscus Extract
Rich in anthocyanin (flavonoids), organic acids, carbohydrates and vitamins. It is a powerful antioxidant. It protects the hair from free radicals and external aggressions, strengthens hair structure.
Organic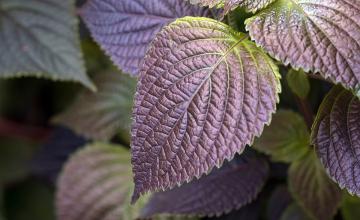 Organic Perilla Oil
Rich in fatty acids, nourishes hair fiber and polishes the stem. Nothing and calming for the scale. Due to the elevated presence of flavonoids it has an anti-aging action.
Ethical


Date Oil from Burkina Faso
Nourishing and elasticizing, it improves the structure of the hair fiber over time. OW contributes to the economical safety of several families of the Burkina Faso, through the purchase of this raw material.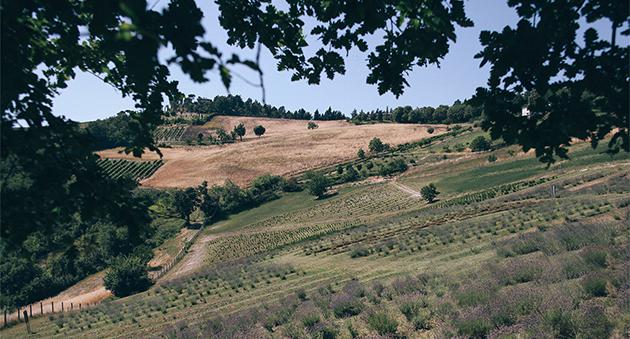 WHAT IT IS BIODYNAMICS?
The biodynamic method is the purest and cleanest type of cultivation: free of pesticides, herbicides, insecticides and synthetic fertilisers used in conventional agriculture. The deep bond with nature and the complete respect of its rhythms allows us to obtain the most concentrated and effective active ingredients. The three key principles of biodynamic agriculture:
Keep plants healthy without using any chemical substances
Keep fertile soil in cultivation using biodynamic preparations and cumulus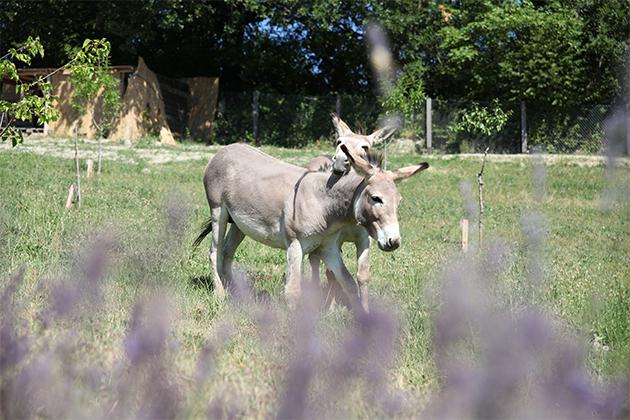 THE ORIGINS
Rudolf Steiner, founder of Steiner medicine and Waldorf education, gave life to biodynamics in 1924- he wanted to set farmers free from chemical products in fertilisation and plant protection.
Biodynamic agriculture and organic agriculture

Organic agriculture avoids the use of chemicals, protects and acts to benefit the common environment, uses natural and environmental resources for the purpose of preserving future generations and rejects unpredictable technologies, such as GMOs. Biodynamic agriculture rests on the solid tenets of the organic method and further pursues Steiner's teachings, described in the following paragraphs.
A farm that practises biodynamic agriculture is considered a living organism, the plant production integrates with the animal breeding, which provides the right fertiliser for the crops.