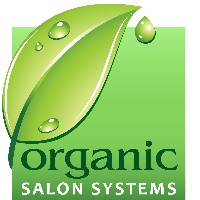 Studio G proudly uses Organic Color Systems for all color services, giving our clients a safer and more pleasant experience that results in healthier, more lustrous hair and longer lasting colors!
The chemical exposure and dangerous fumes given off by ammonia can compound themselves to cause health issues from eye and skin irritation to breathing problems and even questioned as a carcinogenic product. With Organic Color Systems you no longer have to tolerate an unhealthy hair color service. You can breathe easy and get the look you deserve without unhealthy chemicals.
• Truly Salon Exclusive & ammonia free;
• Supreme 100% Resistant Grey Coverage;
• Exclusive Certified Organic Ingredients;
• Certified vegan & cruelty-free by PETA;
• Guaranteed Supreme Performance;
• Rich with Nutrients, Antioxidants, Vitamins, & Amino Acids.

Just say "No" to ammonia
Ammonia is a damaging corrosive toxin that should be kept out of the salons because:
It severely damages the cuticle and destroys tyrosine, the hair's protein that develops melatonin (hair's natural pigmentation). The more the tyrosine protein is damaged, the less capable the hair is of "holding on to" color.
It is a caustic toxin that causes both short and long term damage to the throats and lungs. Long term exposure can permanently damage the respiratory system.
Allergic Reactions & Sensitivity
Most people who had allergic reactions to hair color are most likely sensitive or allergic to PPD, Paraphenylenediamine, a chemical substance that is widely used as a permanent hair dye. It may also been found in textile or fur dyes, dark coloured cosmetics, temporary tattoos, photographic developer and lithography plates, photocopying and printing inks, black rubber, oils, greases and gasoline. PPD, also referring to as pigment necessary for all Permanent hair color, unfortunately box color has an excessive amount of PPD's, causing an increase in allergies. As more and more individuals are having allergic reactions to hair dye, causing unsightly reactions and in some cases, fatality. You may not be allergic to PPD at this time, but with continued high exposure to this chemical you can become sensitive at any time!
Reaction caused by the use of hair dye in mild cases usually only involves dermatitis to the upper eyelids or the rims of the ears. In more severe cases, there may be marked reddening and swelling of the scalp and the face. The eyelids may completely close and the allergic contact dermatitis reaction may become widespread. Severe allergy to PPD can result in contact urticaria and rarely, anaphylaxis.
It is advised to seek out a permanent hair color line with low PPD and no derivatives, so that likelihood for an allergic reaction is significantly decreased.
Organic Color Systems contain no or very low amounts of PPD, enabling clients who once experienced a sensitivity to be able to enjoy hair color again without the side effects.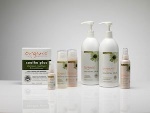 However, for clients who still do experience some sensitivity to hair dyes, the products known as "Soothe Plus" have also helped many of our clients enjoy sensitive free color services. The "Soothe Plus" range calms, cleanses and rebalances irritated and sensitive scalps naturally. The range comprises a shampoo, treatment and conditioner. These three products have been designed specifically for people with highly sensitive or irritated scalps. Soothe Plus Products are formulated with certified organic ingredients and natural extracts to reduce irritation and inflammation of the scalp and skin.
Wheat Allergies
We have found that some clients also have an allergic reaction to wheat, so we also carry an additional hair color line, Simply Organic which is wheat-free. Simply Organic Oil Emulsion hair color is made from the finest ingredients. It's not certified organic in its entirety, but it is made with better choices of ingredients than the majority of other hair color products out there.
Click here for more information.
Demineralizing & Reconstructing Treatments
At times, we may find it necessary to perform a demineralizing and/or reconstructing treatment to your hair prior to a hair color service to perform better results of your hair color service.
Click here for more information.
Correct color naturally, without harsh chemicals, to get rid of obstacles that create unpredictable results:
Eliminate invisible minerals and oxidizers that keep true color from grabbing on
Say good-bye to product buildup and issues that keep true color from holding on
To get hair ready for successful color results start with the purest, most natural wellness treatment to return your hair to its most natural state.
Color will be true; color will last longer! Color will be correct!
Brilliant, head-turning shine
Silky feel, easy to comb
Keep scalp from itching
Prevent frizziness and split ends
If you're looking for perfect color that turns heads, turn to the ultimate color fix. It's the correct thing to do!
Another step in perfecting your hair color may be having the right combination of moisture and protein in your hair prior to a color treatment, this not only aids in achieving the correct color but also it aids in holding your color and prevention of fading. In testing your hair, we may find that your hair may be lacking protein or moisture and a treatment can be given to help with this just prior to your hair color service. Grey hair may need a moisturizing treatment to ensure better grey coverage.

Prices reflect the amount of color used and technique, there could be an added charge for extra product or if a reconstructing or demineralizer treatment is needed. Reconstructor or Demineralizing treatments used prior to color service start at $7.00. We apologize that our complimentary scalp massages are omitted with color services, as not to cause irritation to scalp. But you certainly will enjoy a scalp massage at the end of your hair color during the shampoo and sealing conditioner
https://www.simplyorganicbeauty.com/